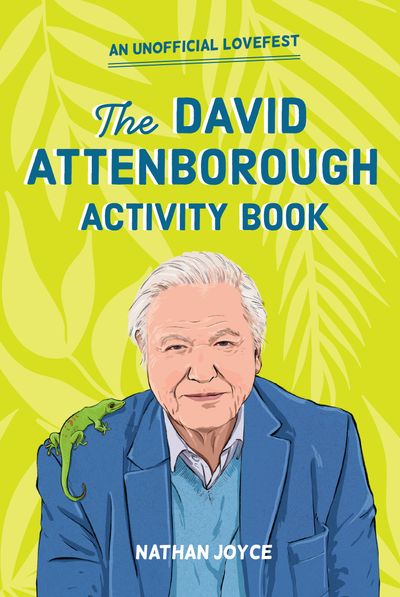 A Celebration of David Attenborough: The Activity Book
By Nathan Joyce, Illustrated by Peter James Field
A highly diverting celebration of television's favourite naturalist, packed with games, trivia and Attenborough-inspired activities.
Attenborough. Just saying the name makes everyone feel better. Words like 'dependable', 'inspiring' and 'soothing' cascade like the rains returning to the sun-parched savanna. And according to a recent poll, he's the most trustworthy person alive, above Michelle Obama and The Queen.
As the saga of Boaty, McBoatface showed (the research ship was finally called RRS Sir David Attenborough), British people love silliness. And this book is a celebration of our two favourite things: Attenborough and silliness.
You'll find games like Guess the animal from David's description, the David Attenborough drinking game, Create your own Attenborough coat of arms, Spot the fake species, Attenbingo, come up with a new animal print design for David's patented blue shirt in Patternborough, and if you find yourself in times of trouble, seek solace with the What would Attenborough do? self-help guide. Everything you've ever wanted to know about the great man – from fun facts and remarkable quotes, plus ludicrous games – lies within the sustainably forested habitat of these pages. It's the perfect present for, well, anyone, really.