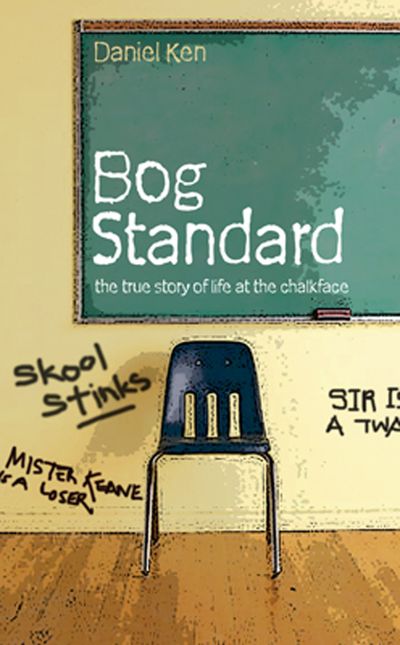 Bog Standard: The True Story of Life at the Chalkface
By Daniel Ken
A single father. No love life. And the teaching job from hell… Daniel Ken hated school, and school hated him.
He left at 16 for a succession of dead-end jobs punctuated by bouts of unemployment where he'd inhabit the local library and read his way through every classic novel he could get his hands on. Motivated to reclaim his education he took short courses, a degree in English, then a Masters and then did what he swore he'd never do he returned to the classroom.
To start with, things went well. But then his wife left him for his boss, and Daniel ended up bringing up his seven-year-old son, Joe, on his own, and swapping his cushy grammar school job for the teaching position no-one else would take the bottom class at the bottom 'bog standard' comprehensive in the area.
But in a classroom full of ASBOs and ADD, Daniel found himself facing the sort of students he once was himself, and learning as much from them as they were from him. And in the library, where he once learnt to love books, he's about to fall in love all over again…