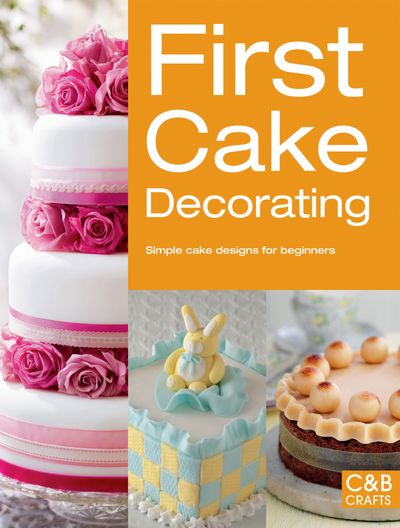 Good Housekeeping - First Cake Decorating: Simple cake designs for beginners
(Good Housekeeping)
By Pavilion Books
Now there's no need to opt for a shop-bought cake for that special occasion.
Become a confident cake decorator, even if you've never tried it before, with this handy book that will get you creating your own spectacular masterpieces in no time.
Clear photography guides you through all the basic techniques before tackling beautiful cake designs to suit any occasion. Not sure where to start? First Cake Decorating shows you where to begin with planning advice, basic and specialist equipment, ingredients, techniques and handy troubleshooting advice to help you tackle problem areas. You'll be moulding animals and figures, modelling with sugarpaste and marizipan, working with chocolate and sugar and making your very own beautifully decorated cakes before you know it!
Other titles in this series include: First Beading (9781843406136), First Crochet (9781843406129), First Card Making (9781843406143) and First Knits (9781843406112).
New Firsts for 2014: First Sewing
Word count: 20,000