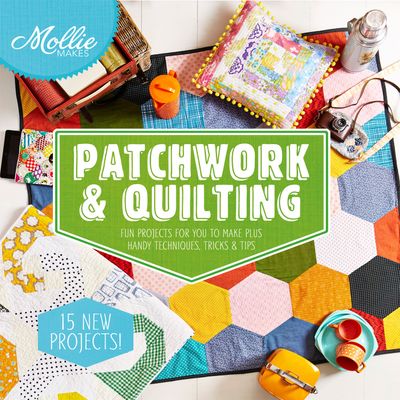 Mollie Makes - Mollie Makes: Patchwork & Quilting
(Mollie Makes)
By Mollie Makes
Make the most of your fabric stash with the complete guide to patchwork and quilting, new from the Mollie Makes team. Learn how to select prints that work together, different ways of cutting and piecing, and a variety of quilting techniques.
Find all the information you need to know on different types of fabrics and the best ways to use them in your patchworks. Upcycle fabrics from old clothes or trawl thrift stores for vintage finds and then transform them into practical and beautiful home accessories. Our expert contributors show you how to make bags, cushions throws and more in 15 projects ranging from basic patchworks through to more advanced quilting projects.
Packed with useful hints and tips throughout for a solid introduction to all things patchwork. And with an inspirational introduction to the art of quilt-making, we guarantee you will be itching to get started!