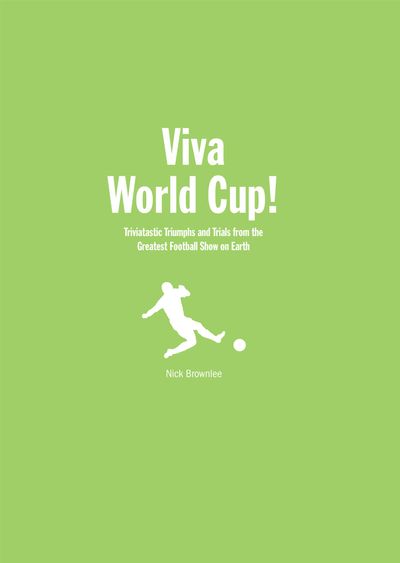 Viva World Cup!: Tales from the Greatest Football Show on Earth: First edition
By Nick Brownlee
A compendium of fact, stats and anecdotes from the Football World Cup.
The football world cup is the ultimate sporting event – and in 2014 it'll be even more exciting because it's taking place in Brazil, soccer's spiritual home. This handy guide to footballing's most unforgettable tournament contains everything you ever needed to know about World Cups past, present and future, with all the stats, facts and anecdotes at your fingertips.
It includes lists of all the legendary players, classic matches and amazing goals from over the years, and provides expert predictions for Brazil 2014. This book is the ideal companion for the 2014 FIFA World Cup in Brazil, and is an essential read for all fans of footy facts and trivia.