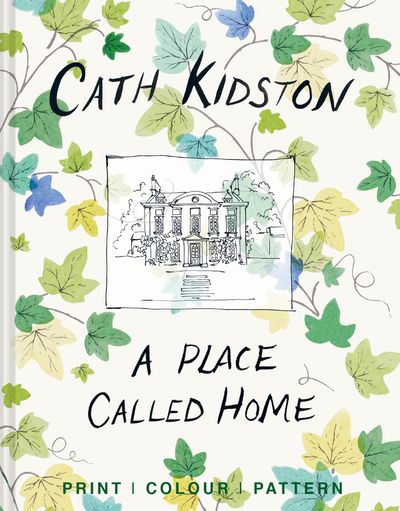 A Place Called Home: Print, colour, pattern
By Cath Kidston, By (photographer) Christopher Simon Sykes
Cath Kidston – queen of vintage-inspired homeware and joyously decorated spaces – grants unprecedented insight into her creative process and personal style in this lifestyle-meets-memoir-meets-interior-design book.
The name 'Cath Kidston' is associated worldwide with pattern, colour, dreamlike nostalgia, and comforting, cheerful spaces. In her new book, the founder of the eponymous brand invites us on a tour of her Gloucestershire home, sharing stories, decorating tips and inspirational ideas along the way.
The book is divided into four chapters, each of them focusing on the 21 featured spaces in the book, including: Entrance Hall, Sitting Room, Study, Dining Room, Office, Kitchen, Dressing Room, Attic, Greenhouse and Summer House. There are also the whimsically themed rooms such as the Castle Bedroom and Fish Bathroom. Delve into Cath's design process as she reveals the memories and motivations behind her style choices. With Cath's expertise and advice you'll discover how simple tricks make stimulating spaces; from using vintage-inspired prints to transform a quiet corner into an art gallery, to how the right rug can tie a room together and create a cosy, congenial atmosphere. Discussing colour, décor, pattern and passion in her own words, Cath will help make your house a beautiful, practical home.
Filled with inspirational images, expert advice from an industry icon, and stories that reveal a remarkable life in design, this book will give you the confidence to click your heels and agree that there's no place like home.