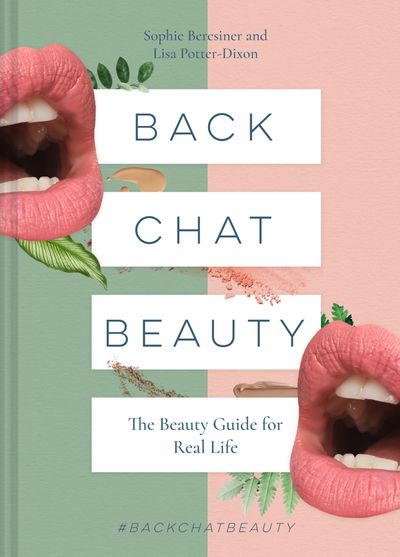 Back Chat Beauty: The beauty guide for real life
By Sophie Beresiner and Lisa Potter-Dixon
The perfect book for anyone who wants to know the secrets to always looking fresh-faced with minimal effort.
Beauty and Style Director at Buro and formerly of ELLE magazine, Sophie Beresiner, and makeup artist and podcast host, Lisa Potter-Dixon, join forces to share their knowledge of skincare products and makeup brands, offering advice for every issue.
First up, The Backchat: Sophie and Lisa introduce their specific brand of no-nonsense beauty advice; they're not here to endorse products or get advertising, this is real advice for real women (and men!). Focusing on what affects the appearance of your skin, from diet to sleep, inflammation to environment, Sophie and Lisa offer up solutions to help you tailor-make a routine that works! In The Basics, they cover everything from your eyebrows down. After that, they share their tips for creating make-up looks for every day as well as for when you need to wow! There are chapters on The Good Times that list occasions when you want to look your best as well as a focus on The Disruptors for when life can get in the way, complete with mini 'Saviour' kits for dealing with periods, heartbreak, rain and the rush hour! Last up it's time to get Out of the Office and discover how to manage your beauty care away from home. There'll be holiday prep for all your spray tan tales, advice for taking it to the city or beach and a run down of the best ways to protect your skin from sun damage.
Together, with their no-nonsense approach, they walk you step-by-step to feeling confident in your own skin. There isn't a product around that Lisa and Sophie haven't personally tried or are willing to test and you can join them LIVE on their weekly Instagram Stories #backchatbeauty!