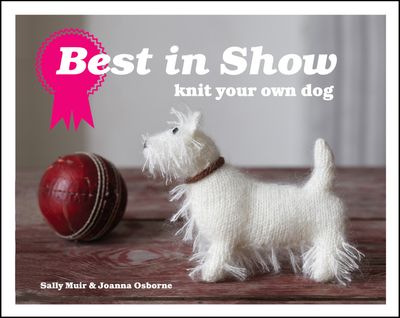 Best in Show - Best in Show: Knit Your Own Dog
(Best in Show)
By Joanna Osborne and Sally Muir
Best in Show offers the unique opportuity to knit yourself a dog. There are 25 different breeds included, from a perky Poodle to a burly Bulldog, a delightful Dalmation to a loyal Labrador.
With Sally Muir and Joanna Osborne's designs you can now knit your precious pet, reproduce your favourite breed, or even knit the dog you have always desperately wanted.
The dogs are surprisingly easy to make. It will only take a few evenings to create a covetable companion for life.
Idiosyncratic descriptions of the various breeds accompany beautiful photography, making this book irresistable for both keen knitters and devoted dog-lovers.