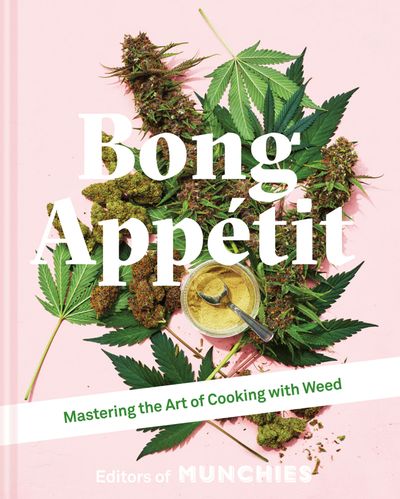 Bong Appétit: Mastering the Art of Cooking with Weed
By Editors of MUNCHIES
Based on the popular MUNCHIES and VICELAND television series Bong Appétit, this cannabis cookbook features 65 'high'-end recipes for sweet and savoury dishes as well as cocktails to satisfy all your catering needs!
Bong Appétit is for a generation interested in making serious, upscale food – with weed. From weed butter-basted chicken to weed chimichurri to weed brownie sundaes, the science of infusing oils, butters, milks, alcohol and more is broken down to create a wide range of exciting new recipes. Bong Appétit also includes a selection of starter to dessert dishes, like North African broccoli salad, roasted vegetables with whipped weed-infused honey, green mac and cheese, 'pakalolo' poke bowl, Korean fried chicken, green shellfish curry, stoner candy bites and an adults-only celebration cake. Each recipe is accompanied with a guide on how much THC (tetrahydrocannabinol) it contains, so you can control your high.
Along the way, the book hits on the best equipment to extract cannabinoids, how to prepare the plants for cooking or storage, marijuana politics, dosage and pairing strains and flavours, and has tips from MUNCHIES' vast network of friends and experts, including Bong Appétit stars Ry Prichard and Vanessa Lavorato.
Whether you want to host a dank dinner party or treat yourself to a casual edible, this book's got you covered!