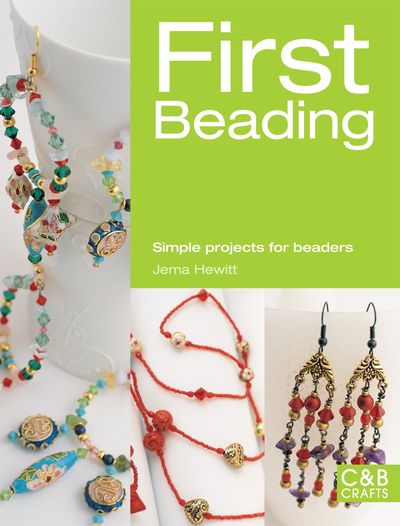 First Beading
By Jema Hewitt
Covering all aspects of this increasingly popular craft, First Beading will get you stringing, weaving, and stitching with beads straightaway. Choose from over 20 beading projects for all skills levels, from bracelets and earrings to scarves and bags.
Step-by-step photography and easy-to-follow instructions guide you through every aspect of each project, guaranteeing success every time. Workshop sections introduce each new technique, so that you are prepared when it comes to beading up a piece of jewellery or special gift. Whether you're a beginner or an experienced beader, this comprehensive guide is sure to inspire.
Other titles in this series include: First Card Making (9781843406143), First Crochet (9781843406129) and First Knits (9781843406112).