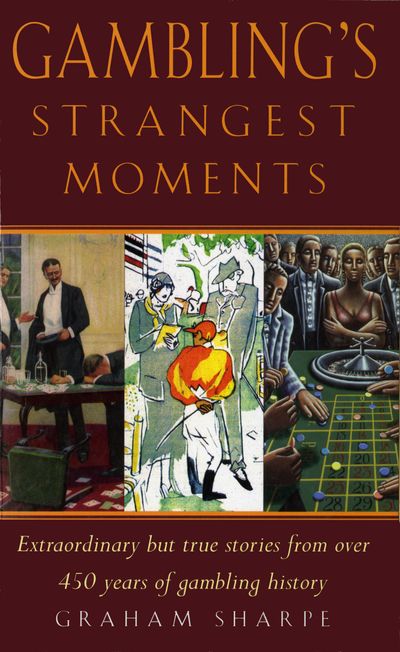 Gambling Strangest Moments
By Graham Sharpe
Whether it be one pound on the National Lottery or a million pounds on the turn of a card, the instinct to bet is the same. Over the centuries there have been many strange gamblers – and even more strange gambles – and in this unique collection of punts and punters, Graham Sharpe reveals fearless, flamboyant and fantastic flutters.
Some of the most extraordinary bets include the male gambler who had a boob job to win a big bet; the gambler who set off to walk round the world wearing an iron mask to land a wager; the man who could genuinely dream winners. Sharpe is also haunted by a couple of ghostly gambles, and looks at the betting propensities of US Presidents – including one who gambled away the White House's finest china.
Celebrities who indulge in strange betting practices are unmasked, too – the Marx Brothers, Ben Affleck, James Bond, Kerry Packer, Richard Burton, Oscar Wilde, Professor Stephen Hawking, to name a few. This painstakingly researched, original and unusual offering is an overdue addition to the ever-popular 'Strangest' series – and you can bet on that!