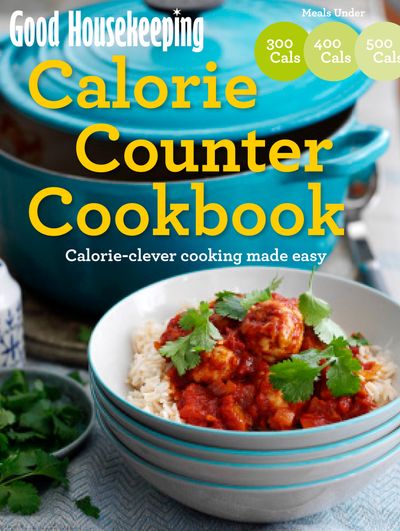 Good Housekeeping - Good Housekeeping Calorie Counter Cookbook: Calorie-clever cooking made easy
(Good Housekeeping)
By Good Housekeeping Institute
Whether you are watching your weight or trying to create healthy balanced meals, keeping your calorie intake under control can feel impossible.
Now it couldn't be easier to be calorie-smart with this brilliant new book from Good Housekeeping.
Discover delicious ideas for breakfasts, lunches, dinners and sweet treats under 300, 400 and 500 calories. Plus the comprehensive collection of up-to-date calorie information and nutritional data will help you make savvy food choices for the whole family. Clearly organised and easy to use, each food is listed according to average portion size, along with figures for saturated fats, protein, carbohydrate, fat and dietary fibre.
Packed with delicious recipes, over 1,000 food and drink entries and practical nutritional advice, the Good Housekeeping Calorie Counter Cookbook makes calorie-clever cooking a breeze.
Word count: 25,000