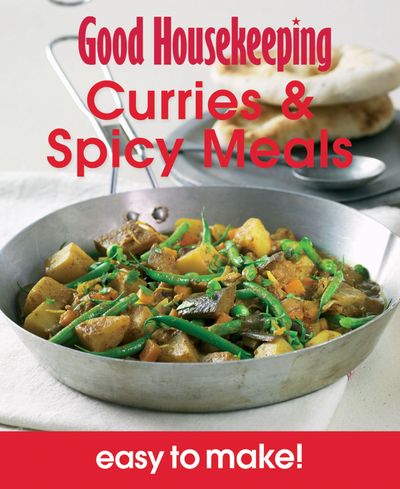 Good Housekeeping - Good Housekeeping Easy to Make! Curries & Spicy Meals: Over 100 Triple-Tested Recipes
(Good Housekeeping)
Take-aways are a delicious – but often costly – family treat. Now it couldn't be easier to make your own mouth-watering curries in the comfort of your own kitchen.
From creamy Kormas to fiery vindaloos, every taste will be satisfied in this superb collection of tasty recipes. And since no curry is complete without a selection of starters and side dishes – your only problem will be how to fit them all in!
Over 100 triple-tested recipes in a new full-colour cookery series, featuring the most popular recipes from the GH Institute Kitchens – tried, tested, trusted recipes that are guaranteed to work first time every time.
New Easy to Make! titles for 2012: Pasta & Noodles (9781908449108), Everyday Vegetarian (9781908449115) and Rice & Risottos (9781908449221).
Other titles in the Easy to Make! series: 'Family Meals in Minutes' (9781843406556), 'Slow Cook' (9781843406518), 'Everyday Family Meals' (9781843406464), 'Wok & Stir Fry' (9781843406433), 'Meat-Free Meals' (9781843406440) and 'One Pot' (9781843406457).