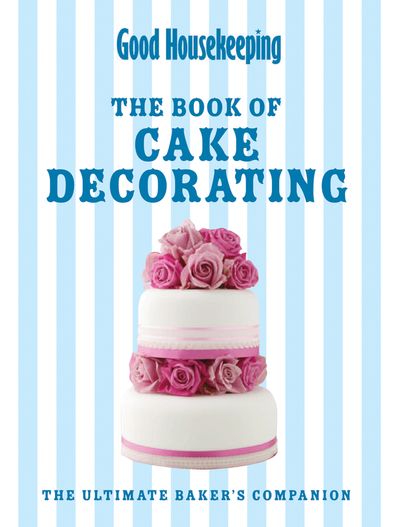 Good Housekeeping - Good Housekeeping The Cake Decorating Book: The ultimate baker's companion
(Good Housekeeping)
What better way to celebrate a special occasion than a beautifully iced, home-made cake?
But cake decorating is a specialised art, which can be difficult to pull off without the right guidance. Luckily, this new cake decorating bible from the amazing creative team at the Good Housekeeping Institute offers just that – expert advice and step-by-step instructions accompanied by clear photographs to help you get the techniques just right.
From birthdays to Christmas, children's parties to weddings, Good Housekeeping's Complete Book of Cake Decorating contains attractive cake designs for every occasion. Covering all aspects of icing, piping, modelling, chocolate and sugar decorations, this book shows you how to handle every type of cake decorating, whether a simple sandwich sponge or an elaborate three-tiered wedding cake. You'll learn how to model perfect flowers, animals and figures, pipe intricate lettering and designs, as well as mastering run-out, crimping, extension and template techniques.
In addition to large-scale celebration cakes, this book includes imaginative, easy-to-achieve cupcake designs, and simple tricks for finishing off any cake with an impressive flourish. With the latest advice on equipment and ingredients, and troubleshooting to save any disasters, this book is all you need to create stunning home-decorated cakes that will wow your family and friends.
Word count: 60,000