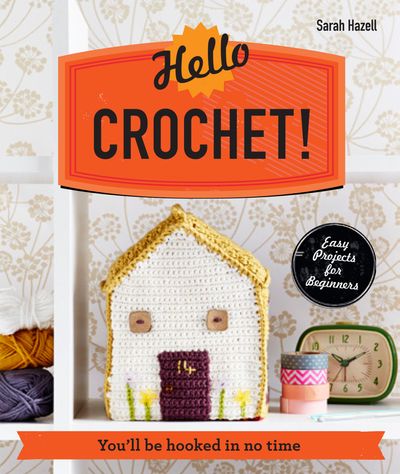 Hello Crochet!: You'll be hooked in no time
By Sarah Hazell
With bright, modern, full colour illustrations, anyone can quickly learn to crochet, master new stitches and make a selection of cute and easy first crochet projects with Hello Crochet!
With this book safely at your side for guidance, even those who have never picked up a crochet hook before will soon be making gorgeous projects while learning new techniques. Each of the 15 projects in the book will teach you a new stitch, technique, or trick. And with each pattern you complete, you will build on and consolidate crochet techniques already learned in the preceding projects, until you have mastered a wide repertoire of skills and completed an enviable collection of crocheted items. So pick up your hook and give it a go – it really is that easy!
Hello Crochet! is a part of the brand new Make Me! series – a collection of books packed with easy and beautiful craft projects.