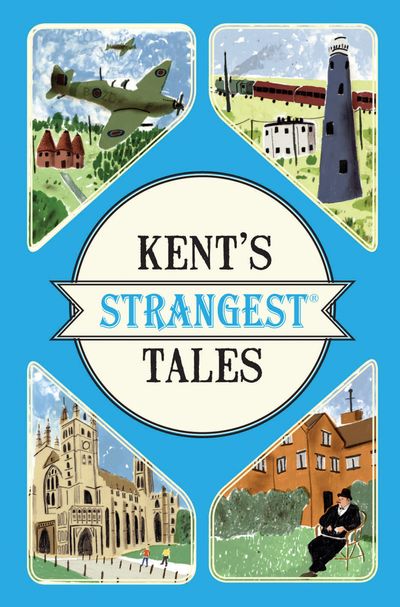 Strangest - Kent's Strangest Tales: Extraordinary but true stories from a very curious county
(Strangest)
By Martin Latham
Kent's Strangest Tales is a book devoted to the weird and wonderful side of the Garden of England.
Home to historically rich towns such as Canterbury, Margate and Ramsgate, Kent is a county with more strangeness than you can shake a strange-shaped stick at. From Chaucer's legendary tales of debauchery and naughtiness to Mick and Keef's very first meeting on a rocking 'n' rolling Dartford train, Kent has it all – coast, ghosts, castles, treasures, pirates, Britain's oldest highway and, lest we forget, the old lady who tricked the Luftwaffe. All the stories in this book are bizarre, fascinating, hilarious, and, most importantly, true.
Perfect for Kent-dwellers and tourists alike, Kent's Strangest Tales is a treasure trove of the hilarious, the odd and the baffling – an alternative travel guide to some of the county's best-kept secrets that date back many thousands of years. Read on, if you dare!
Word count: 45,000