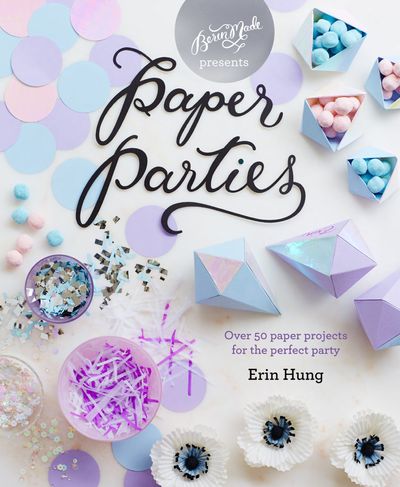 Paper Parties
By Erin Hung
In Paper Parties, designer-maker Erin has carefully curated over 50 paper projects for chic, fabulous celebrations that will delight and inspire anyone who loves to make playful and beautiful things.
Paper Parties was born out of Erin Hung's love affair with paper as a medium and her passion for celebrations that are bursting with fun. Gone are the days when 'papercrafts' conjure up images of shabby-chic scrapbooks and heaps of unnecessary embellishment. Erin proves that these projects can be modern, stunning and relevant, through a unique format that combines the beauty of an inspirational, illustrated coffee table book, with the simplicity of a practical craft manual.
Whether you fancy sending a Secret Love Message, want to dazzle and delight guests with a 3D Gem Stone place name and Flower Bomb confetti piñata, or celebrate the passing seasons with an Origami Advent Calendar, there is something to create and celebrate for every occasion.