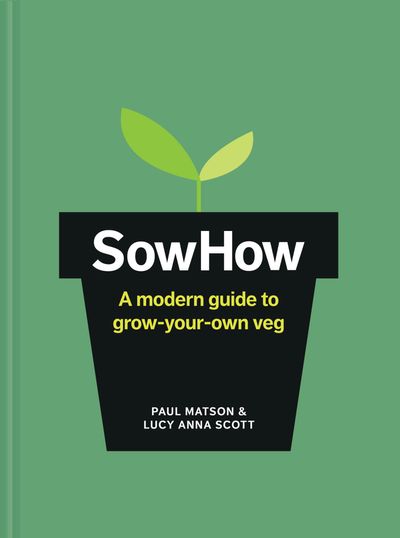 SowHow: A modern guide to grow-your-own veg
By Paul Matson and Lucy Anna Scott
When you're growing veg for the first time it can be hard to know where to start and even more difficult to find inspiring advice that isn't completely incomprehensible…
Enter SowHow – the innovative grow guide for the modern gardener. With its fresh, bright design and clear-cut know-how, this clever little book provides all the expert advice and encouragement you need to get growing.
You'll find entries on 30 easy-grow vegetables to sow throughout the seasons, from kale to runner beans and carrots to cucamelons, plus ideas for herbs, edible flowers and advice on cultivating your own cocktail garden. SowHow breaks down the key steps of sowing, planting and harvesting each featured vegetable into understandable bite-sized chunks using straightforward language and smart infographics. Plus, the essential start-up advice covering everything from top tools and cunning crop rotations, to uncomplicated compost and the lowdown on mulches, will make you a pro in no time.
Complete with simple cooking suggestions, shrewd storage info and creative gardening hacks, this unique, comprehensive companion will transform your grow space into a hot bed for leeks, beets and all your other veggie friends. So whether you are looking to fill a garden, an allotment, or a patio pot, get going and grow with SowHow.