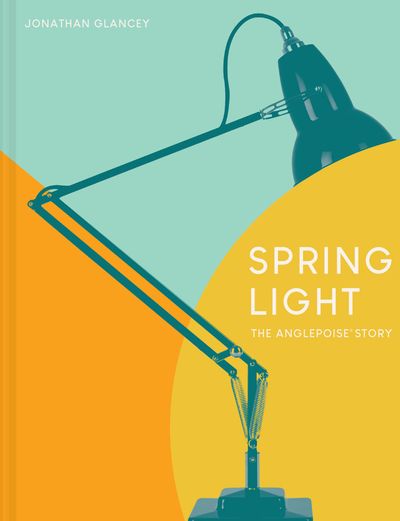 Spring Light: The Anglepoise® Story
By Jonathan Glancey
This accessible and comprehensive book shines a light on the design history of the famous Anglepoise lamp. Starting with the beginnings of the company with George Carwardine, the designer behind the lamp, the book takes you through an illuminating journey of the development and influence of this British icon.
In 1932, vehicle suspension engineer George Carwardine designed the spring, crank and lever mechanism that became the blueprint for the first Anglepoise lamp. Enchanting the world with its light-to-the-touch and anthropomorphic design, the unique and characterful form has adorned the worktables of everyone, from writers to engineers, from the Second World War through to the
21st century. Cozy as it is utilitarian, the intimately focused pool of light the Anglepoise creates around an individual's work is as poetic as it is practical. Today, the lamp is a sure sign of quality and has been hailed as a hallmark of British design.
Spring Light details a fascinating history of this household item that the armchair architect, designer and engineer will enjoy.
Chapters include:
Foreword by Sir John Hegarty
A Question of Balance: An introduction to the design
Light Engineering: Designer George Carwardine's beginnings
Darkness Visible: the Anglepoise in the Second World War and industry
Lamps for Sale: the launch of the Anglepoise Model 1227 through advertising
Lighting by Design: the development of the Anglepoise lamp from the 1970s through to the 2000s – with collaborations with Paul Smith and Margaret Howell
Lights for Sore Eyes: the success of the design and imitations
Anglepoise goes to the Movies: the Anglepoise in films
Undimmed Light: the future of Anglepoise and new designs
In the Beginning: a ruminative essay on the lamp – the pools of light it creates and its unique lightweight engineering – by Jonathan Glancey.