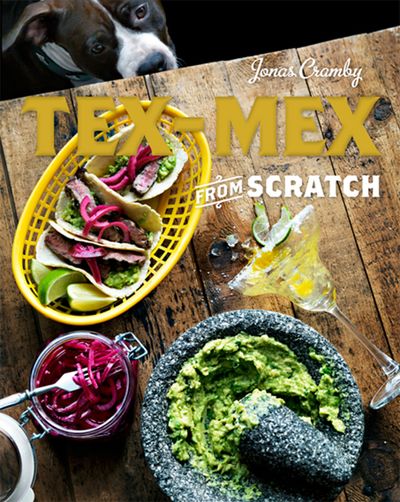 Tex-Mex From Scratch
By Jonas Cramby
The tastes of Tex-Mex cooking are well-known and much loved – despite that, most people don't know how simple and tasty it is to prepare the food yourself, from scratch.
In the USA, this sort of properly made Mex food is rapidly gaining in popularity: several of the trendiest young restaurateurs have left their restaurants to start mobile food places in so-called Taco trucks.
It is from the US border states, rather than directly from Mexico, that we get our inspiration for this book. Such as from Texas – with its robust Tex-Mex food inspired by both their southern neighbor and by cowboy culture with its beans, cheesy enchiladas and smoky BBQ. Or New Mexico – with its smoky, luxurious and more authentic Mexican cuisine, and California – with its well-prepared Mex food, so-called fresh Mex. Often made with fish and shellfish, and always without using any semi-manufactured products, of course.
Beautiful images of settings are followed by simple recipes, entertaining Tex-Mex stories and extremely nerdy tips like where on the hamburger one really should put the accessories, or why it ought to be forbidden to mix your guacamole. This book is planned with an introductory chapter where the reader can learn the basics of Tex-Mex cooking: how to make your own tortillas, deep fry your own nacho chips, knock together the perfect guacamole, make the hottest chilli sauce, make your own BBQ smoker and so on. Then there are separate chapters on: side dishes; tacos, enchiladas and burritos; salads and soups; BBQ; sandwiches and hamburgers; desserts; drinks.