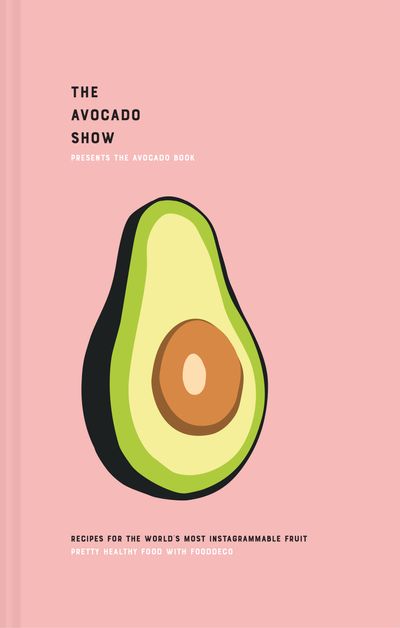 The Avocado Show: Recipes for the world's most Instagrammable fruit
By Ron Simpson and Julien Zaal
The Avocado Book is a celebration of the world's most instagrammed fruit.
With over 60 recipes taking you from breakfast to dessert, this book proves that avocados are not only tasty and nutritious but incredibly versatile. With everything from Avo Nuggets to Avo Ice Pops, The Avocado Book is filled with pages of culinary creations and inspiration on how to prep, style and eat this #1 superfood.
Chapters include:
Toast and Eggs – Is there a more iconic duo?
Avocado Gardens – An instant eye-catcher, without too much effort.
Bowls and Salads – The avocado's velvety richness turns even the simplest salad into on that is sumptuous and substantial.
Fancy Fast Food – The deliciously rich and creamy flavour of avocado makes it an excellent substitute for 'greasy' snacks.
Classics – For the aficionados out there, avocados can be introduced to classic dishes such as steak tartare and gnocchi.
Snack-bar – Accessorise your guacamole with crème fraîche, or feta and be inspired by other tasty avocado snacks.
Sweets – A wonderful alternative for cream or butter, the avocado is well-suited to making vegan desserts – and it's healthy!