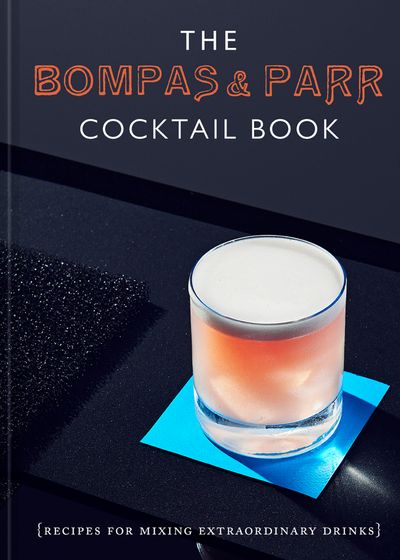 The Bompas & Parr Cocktail Book: Recipes for mixing extraordinary drinks
By Bompas & Parr
Already responsible for giving jelly a 21st-century makeover, Sam and Harry focus their attention on the perennially popular cocktail, the most sophisticated form of drink.
But of course with an extra special twist. Bompas & Parr take us on a rollercoaster journey through the wonderful world of sours, martinis, old-fashioneds, punches and highballs. Classics, new interpretations of old favourites and crazy concoctions are all to be expected, but they also provide advice on the all-important presentation, the ingredients and getting the ice just right.
Veterans of successful alcoholic adventures such as Alcoholic Architecture (a walk in cloud of breathable G&T) and the Architectural Punchbowl (a Robert Adam building flooded with 4 tonnes of Courvoisier Punch enough for 25,000 people!), Bompas & Parr are perfectly placed to ensure you create a range of extraordinary cocktail drinks to remember.
Bompas & Parr's paramount aim is to demystify cocktails and produce an easy to use functional cocktail book for the home – all you need to do is master a few techniques, assemble a few ingredients and away you go; but as to be expected from them, the recipes walk a fine line balancing their signature, attention-grabbing but considered approach, while offering some predictably unpredictable options. More than 50 recipes are split into chapters on Gin, Whisky, Rum, Vodka, Tequila, Brandy, Champagne cocktails and Punches, with additional chapters covering Cocktail basics; Cocktail techniques; and Glassware.