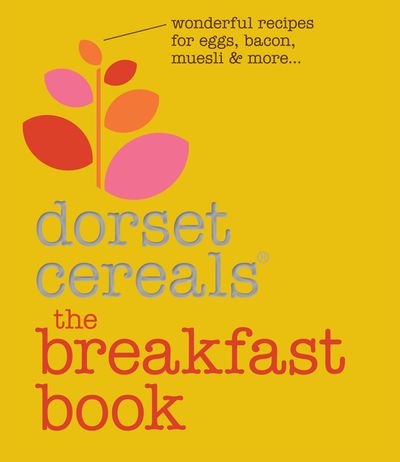 The Breakfast Book
By Dorset and Cereals
The appeal of a lovingly made, satisfying breakfast has never been higher. It's the best meal of the day – and can be made at any time of day! Dorset Cereals show you how to make delicious omelettes, pancakes, pastries, smoothies, breakfast bars, porridge and so much more, for every possible occasion and mood.
Chapters include Mood Lifting, Power Breakfasts, Lazy Sundays, Big Brunch, Romantic Mornings, Outdoors, Takeaway and Comfort. Every recipe is easy to follow, and dishes range from classics such as Rosti with crispy bacon and Chocolate brioche to more unusual breakfasts such as Strawberry breakfast risotto and Cheese and bacon popcorn.
Throughout each chapter are suggestions for 'simple pleasures', ranging from making jam to the thrill of wild swimming, emphasising the importance of having fun outdoors and in.
Specially commissioned photography of food, people and places help reaffirm the joy of a good breakfast.