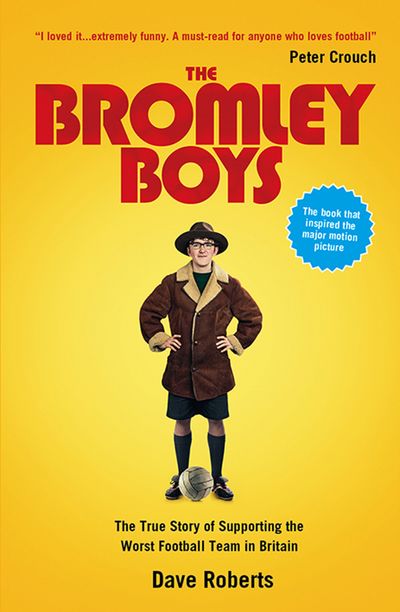 The Bromley Boys: The True Story of Supporting the Worst Football Club in Britain
By Dave Roberts
The book that inspired the major motion picture
'I loved it … extremely funny. A must-read for anyone who loves football.' Peter Crouch
In the late 1960s, in the warm glow of England winning the World Cup, Dave Roberts, like most teenage boys his age, was football mad. There was just one difference: rather than supporting the likes of Arsenal or Manchester United, Dave's team of choice was the ever so slightly less glamorous Bromley Football Club – one of the last genuinely amateur football teams left, fighting for survival in the lowest non-league division.
This book is the story of Bromley's worst ever season. It is a funny and heart-warming tale of football at the very bottom: Dave turns up to each match with his football boots in his bag, just in case the team are a player short; the crowd is always announced as 400 as no-one can be bothered to count; the team ship so many goals that in one match, the taunting opposition fans actually lose count of the score.
It's easy being a football fan when your team are always winning. The Bromley Boys is the touching true story about supporting a club through thin and even thinner: proof that the more your team may lose on the pitch, the more there is to gain on the terraces.