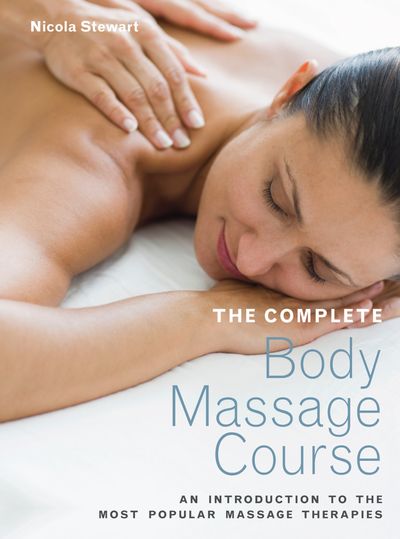 The Complete Body Massage Course: An Introduction to the Most Popular Massage Therapies
By Nicola Stewart
Offers more than 75 massages therapies. This book provides key massage therapies with step-by-step photography. It lists specific benefits and contraindications for each massage, and an introduction to each of the massage styles is shown in the main section.
What's the best massage for you? Do you just want a quick, relaxing massage, or do you have a specific condition, and need to know which massage therapy will heal it most effectively? Whatever you're looking for, 'The Complete Body Massage Course' is sure to have it. The book features massage treatments to promote general wellbeing and help a wide range of everyday ailments and conditions.
The first part of the book details the basics – what to wear, how to set up your work space and oils and lubricants. This is followed by the main part of the book where you will find detailed instructions of 15 of the most popular massage therapies – including Swedish, Thai, Shiatsu and Indian Head Massage. Each one has a full introduction giving the history and the benefits of the therapy and then there are step-by-step colour photographs, enabling the beginner to learn the principles each one. For those who wish to learn more and investigate further the third part offers a range of other therapies in more concise detail. The book ends with a fully cross-referenced symptoms index so readers who wish to try a massage that's ideal for a specific condition or ailment, can find the right massage with the minimum of fuss.
'The Complete Body Massage Course' is the ideal resource book for all those interested in being introduced to the massage techniques available to improve their mental and physical wellbeing.