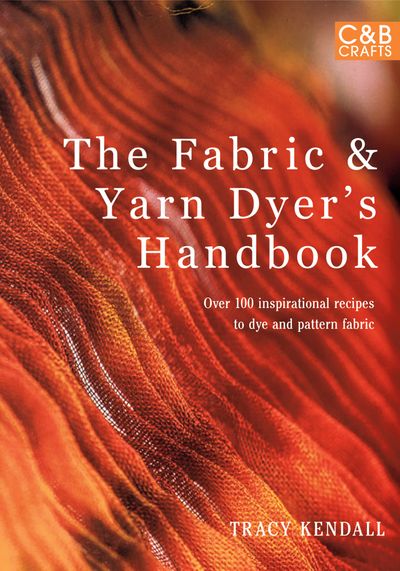 The Fabric & Yarn Dyer's Handbook: Over 100 Inspirational Recipes to Dye and Pattern Fabric
By Tracy Kendall
The Fabric and Yarn Dyer's Handbook is for anyone who wants to create a unique textile or yarn to use in quilting, home furnishings, embroidery, knitting or crochet.
This book contains detailed step-by-step instructions to all the main techniques for dyeing and decorating. These include traditional vat and tie-dying as well as innovative contemporary methods never published before, involving the use of such workaday items as photocopiers, aluminium foil and latex.
A comprehensive section on the characteristics of different fabrics and yarns, dyes, pigments and paints is packed with handy tips from the author, a leading expert in textile dyeing and decoration. The main part of the book features over 100 beautifully illustrated recipes that can all be made at home. This book is a must for any crafter working with fabric or yarn.