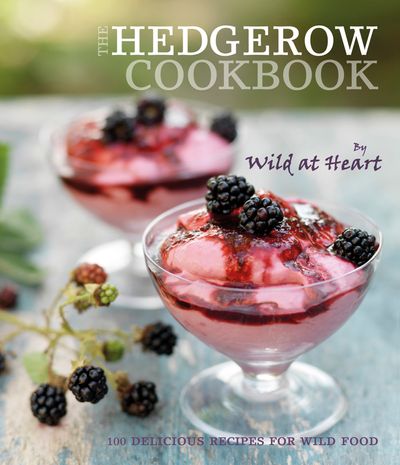 The Hedgerow Cookbook
By Wild at Heart
It's free, it's fun and it's very tasty! Harvesting your own produce from the hedgerows, meadows and woods rather than just ordering food online from the supermarket is all the rage with both towndwellers and countryfolk. The joy of turning nature's bounty into delicious produce to enjoy with the family or to use to make a lovely gift is being rediscovered in kitchens across the country.
This book will show you how easy it is to use your 'harvest' in lots of different ways: fed up with just making jam? then why not try fruit leather, cheese, rose petal syrup or a wickedly alcoholic drink instead. The book covers FLOWERS & HIPS (elderflowers, dandelions and wild roses); LEAVES (wild garlic, wild sorrel, nettles, samphire, dandelions).BERRIES (wild strawberries, blackberries, wild raspberries, bilberries,elderberries, rowan berries, berry mixtures); FRUIT WITH STONES (wild cherries, wild plums and damsons, sloes); FRUIT WITH PIPS (crab apples, quinces, medlars); and NUTS (hazelnuts, chestnuts, walnuts)Â
This is a really practical book covering 100 recipes, both sweet and savoury, as well as tips on gathering, seasonal guidance and the law and commonsense.