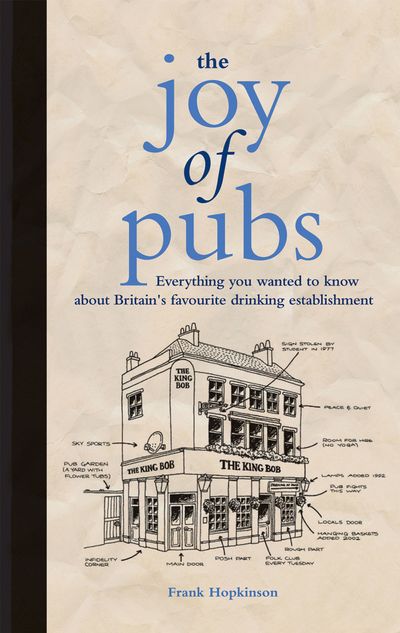 The Joy of Pubs
By Frank Hopkinson
Following on in the same vain of The Joy of Sheds, The Joy of Pubs is an intoxicating publication detailing everything and anything you want to know about pubs. It celebrates the many facets of the traditional British pub over the years, with chapters on: Pub Characters, Pub Games, Pub Fiddles (how the licensee has shafted his customers over the years), Pub Teams and Pub History from Geoffrey Chaucer to Jeffrey Bernard.
It features the great pubs of literature – Robert Louis Stevenson's Admiral Benbow, Daphne du Maurier's Jamaica Inn and Charles Dickens' The Grapes; the great pubs of film – The Crown Inn at Amersham (Four Weddings and a Funeral), the Crown Inn at Wells (Hot Fuzz); the great pubs of TV – apart from the Rover's Return, Queen Vic and Woolpack.
It features tales of barring, of dodgy deals of riotous lock-ins and of strange hauntings. The perfect present for anyone who loves their pub or just the idea that they have a pub.