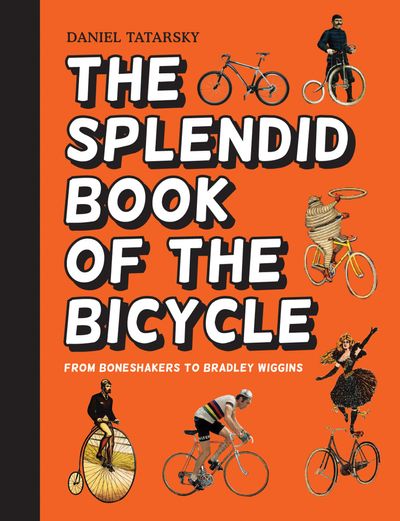 The Splendid Book of the Bicycle: From boneshakers to Bradley Wiggins
By Daniel Tatarsky
A sumptuous, wide-ranging guide to cycling, full of practical information but with a huge sense of fun, packed with evocative images from the history of cycling.
Cycling is hugely popular nowadays. Since 2003 more than 100 million bikes have been produced each year, more than twice the amount of cars. And in 2011, more than 741,000 people cycled to work, an increase of 90,000 from 2001.
The Splendid Book of the Bicycle is a wide-ranging celebration of the bicycle and cycling, incorporating social history, sport and science. It covers the bicycle's invention and subsequent historical development, stories of intrepid early cyclists who travelled the world, the 20th-century popularity of cycle touring, and the depiction of bicycles in films, books and art.
It examines the sport of cycling, including histories of the Tour de France and the other great European races, the Giro d'Italia and Vuelta a España, and goes on to explore velodrome-based cycling and the rise of BMX and mountain biking.
It investigates the science behind balance and aerodynamics, and covers the future of bicycles, including innovative flying, floating and electric bikes. It also touches on the technical aspects of bicycles, including an exploded diagram of a typical bike and tips for basic maintenance of your own bike.
Beautifully illustrated with vintage and modern images, this book is a perfect gift for both bike obsessives and general readers.
Word count: 35,000 words