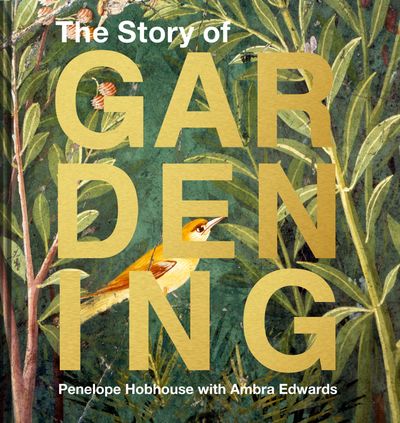 The Story of Gardening: A cultural history of famous gardens from around the world
By Penelope Hobhouse, With Ambra Edwards
A fully updated and revised edition of a gardening classic.
From the cooling fountains of the Alhambra to the imposing palace grounds of Chinese emperors and the clean lines of the formal French parterre, this inspiring history charts the fascinating evolution of gardening over thousands of years, bringing to life the world's most beautiful and magnificent gardens.
Acclaimed garden designer and plantswoman Penelope Hobhouse draws on her extensive experience and shows you how an appreciation of style and techniques from all over the world helps us to understand how modern gardens have developed. Unrivalled in its coverage and written with the author's characteristic clarity and authority, this exceptional book is guaranteed to appeal to gardening enthusiasts or all ages and levels of expertise.
Chapters include:
The Origins of Gardening; Gardens of Ancient Greece and Rome; The Gardens of Islam; The Medieval Gardens of Christendom; The Renaissance Vision in Italy; The Flowering of the European Garden; Plants on the Move; The English Landscape Garden; The Eclectic 19th Century; The Americas; Gardens of China; The Japanese Garden;
From Naturalism to Modernism; Visions of the Future