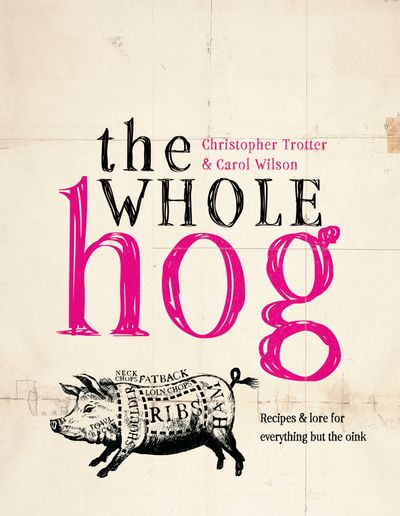 The Whole Hog: recipes and lore for everything but the oink
By Carol Wilson and Christopher Trotter
This book is much more than a cookbook; it is a celebration of the pig and all its parts – a unique blend of historical, geographical and culinary interest, together with clear explanations of how to cook the different cuts of pork and over 100 delicious recipes from chef Christopher Trotter.
The pig has been domesticated throughout Europe since ancient times and the result is a variety of magnificent meat products with a fascinating history. The Romans introduced the sausage as a nutritious portable food for their marching legion (centuries later Louis XIV and Napoleon were also known to be fans), while Ardennes ham was praised by the ancient Greeks for its flavour and texture.
The idea of being able to "cook everything but the squeal" of a pig permeates the recipes which are informed by the traditions covered in the main text. Completely international and full of fantastic photographs and an engaging text this book will be a must-have for any pie fan, bacon-sandwich supporter or sausage addict.