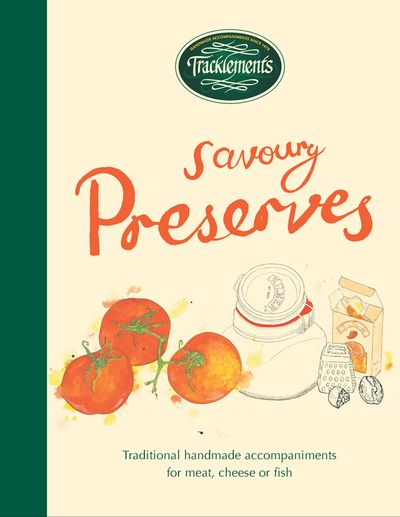 Tracklements Savoury Preserves
By Tracklements
Preserving is a wonderful way to make summer and autumn fruits and vegetables last into the winter and through to the next harvesting season. It's easy to do, inexpensive and great fun! Whether you grow your own, pick from the hedgerow or buy your ingredients, this book will help you make the best preserves every time. The diversity of preserves and whether they are sweet or sharp, hot or fruity, smooth or chunky, is matched only by the variety of foods with which they can be eaten.
Guy Tullberg's family has been preserving for generations, and their award-winning company is called Tracklements, after an old English word meaning a savoury jelly or sauce. Tracklements Savoury Preserves includes 100 of their favourite recipes, so whether you fancy Hot aubergine pickle, Green tomato chutney or Beetroot and horseradish relish, there's something in this book for you.
The book also reveals some of the social history behind the preserves and shares Tracklements' tips and techniques perfected over four decades of making preserves. There is also a guide to the preserving kitchen, including basic tips and advice on which simple pieces of kit will help you make the best preserves.