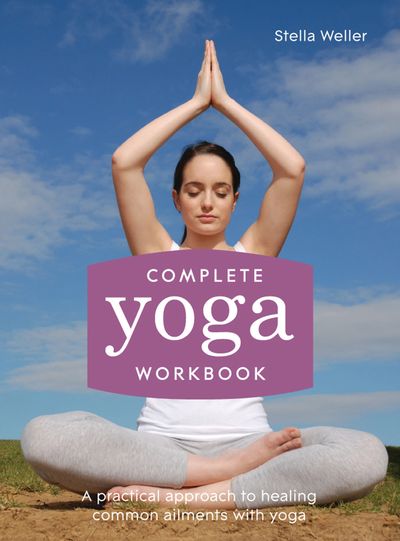 Complete Yoga Workbook: A practical approach to healing common ailments with yoga
By Stella Weller
There are three natural resources that can promote health and healing: our body, mind and breath – we just need to know how to put them to work.
Based on ancient yoga teachings and principles, Complete Yoga Workbook provides the framework for modern-day yoga practice.
This essential book has something for everyone, no matter your age or gender. It tackles many common physical and psychological ailments such as arthritis, digestive problems, depression, anxiety, fatigue, menstrual problems, stress and allergies and much more. There's essential advice and information on each problem, along with a sequence of easy yoga postures that can aid the discomfort. Each posture is clearly explained and illustrated with easy to follow step-by-step photography.
With simple daily yoga routines, advice on breathing and meditation, warming up and cooling down, what to wear, and how to practice yoga safely, Complete Yoga Workbook is the ultimate guide to improving your physical and mental wellbeing.