Impress the foodie in your life with these brilliant books featuring family dinners, budget friendly recipes and vibrant dishes diverse in culture and rich in flavour.
If their love language is cooking for others, give them a gift that will bring them joy and get their creativity and inspiration flowing in the kitchen.
The five books below are also perfect if you're hosting this festive season and looking for recipes that will impress, nourish and feed lots of hungry bellies.
Joe's Kitchen by Joe Swash
Joe's Kitchen – the bestselling family cookbook from actor, presenter, King of the Jungle and MasterChef 2021 finalist, Joe Swash – is full of budget-friendly recipes and healthy family food that your kids will love!
Joe's passion for good food and the togetherness that mealtimes can bring is clear. Filled with family favourites, as well as tips Joe picked up from MasterChef, there are surprisingly simple showstoppers including Seafood Paella and White Chocolate Soufflés.
Even if you have very little experience in the kitchen, Joe's simple, straightforward recipes are guaranteed crowd-pleasers for all the family.
Get a signed copy here.
Big Has HOME by Hasan Semay
'This book is just about food. Nothing flashy, no expensive equipment and gizmos. It's entirely about flavours and understanding' – Hasan Semay
With familiar Mediterranean influences from his Cypriot heritage (think grilled buttermilk chicken thighs with chermoula) as well as recipes from his time working in professional kitchens across London (like flame-licked steak and salsa verde) Big Has HOME has sharing food with family and friends at its heart.
English Wine by Oz Clarke
The old-fashioned view of English wine is a cottage industry of amateurs struggling against mud and drizzle. The modern-day view is of a country blessed with amazingly vast tracts of soil suitable for viticulture, much of it almost indistinguishable from the chalky slopes of Champagne and Chablis regions.
One of the great pleasures of wine is to drink it where it is grown and made. Both a wine handbook and armchair companion, English Wine is the essential book for all lovers of wine.
Africana by Lerato Umah-Shaylor
Africana travels the African continent showcasing its vibrant and varied cuisines that are rich in flavour, diverse in culture and steeped in tradition.
Combining recipes passed down for generations with her own modern and inventive style, food writer and cook Lerato shares her own stories of Africa with a delectable sense of adventure.
Discover iconic dishes from Nigeria to Madagascar, Morocco to South Africa. There are over 100 recipes to delight and inspire!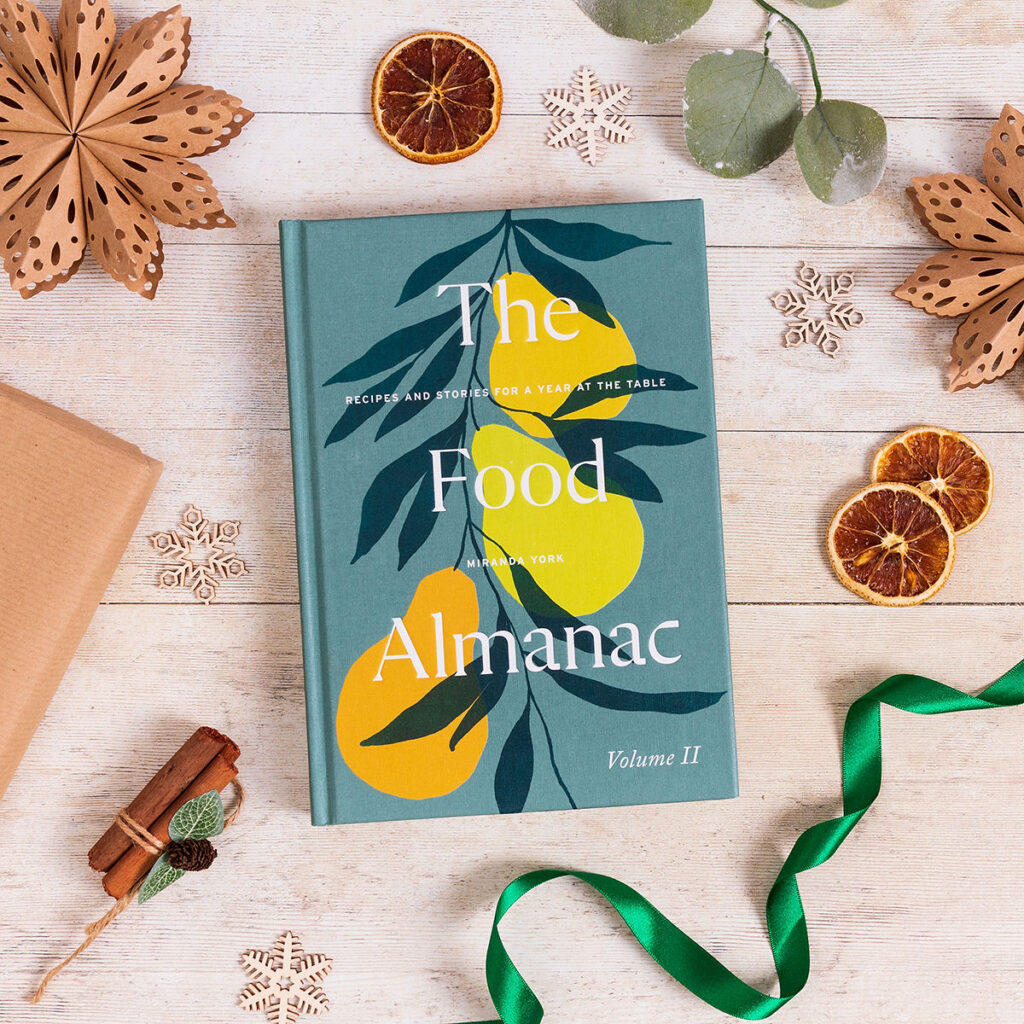 The Food Almanac: Volume Two by Miranda York
The Food Almanac: Volume II is a seasonal collection of recipes and stories celebrating the joy of food.
Prepare to go on an annual, seasonal, and joyful journey of food and what it means to different people. This curation is a dynamic mix of history, memoir, stories and poems, alongside recipes, cooking tips and techniques, menus and reading lists.
Each month includes a seasonal three-course menu from food writers. Contributors include: Jeremy Lee, Tommi Miers, Emily Scott and Calum Franklin, plus additional recipes from the likes of Mary Berry, Asma Khan, Darina Allen and Gill Meller.